Jiloca Industrial, S.A. (JISA), is a leading manufacturer of products to be used for agriculture, mainly agronutrients: organic soil improver, humic acids, fulvic acids, amino acids, chelated micro-nutrients, biostimulants, soluble solids N.P.K, etc.
For this we are counting on the use of our own raw materials coming from different activities that make up the solid group to which we belong.
Our headquarters are located in Valencia (Spain) and our factory in Santa Eulalia del Campo, thirty kilometers from Teruel (Spain). It's provided with modern manufacturing equipment, R & D department and own laboratory..
Jiloca Industrial, S.A. (JISA), continues to develop new nutritional products, attentive to changes in the supply and demand globalization, as demonstrated by continuously international trade actions. In this sense, we currently have a wide and qualified dealer organization throughout the Spanish territory and strong importers in several countries, giving us a high level of export.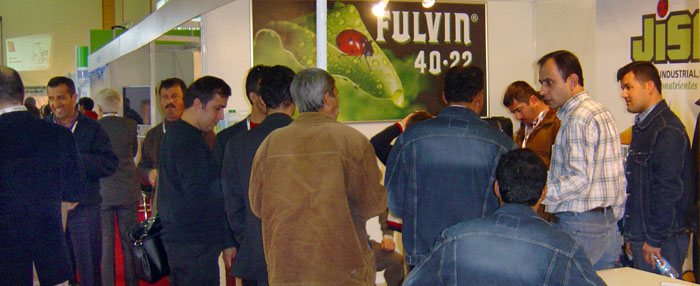 This international expansion has also allowed us to provide to our customers (importers), a whole methodology and setting up of the necessary logistical support from the export department. This one, provides the information and necessary advice to follow the legislative regulations of each country and their bureaucratic procedures for export, aspect of great value for an effective and fluid trade towards the destination companies.
Brands such as: Fulvin, Humilig, Jisaquel, Libamin, Jisamar, Tarssan, Cristaljisa, Jisafol, Humivita, Vegetamin, Algadul, Kitasal, Cuajemax, Cuproactiv, Engormax and Molex among others, enjoy full international recognition for quality, results and farm profitability.